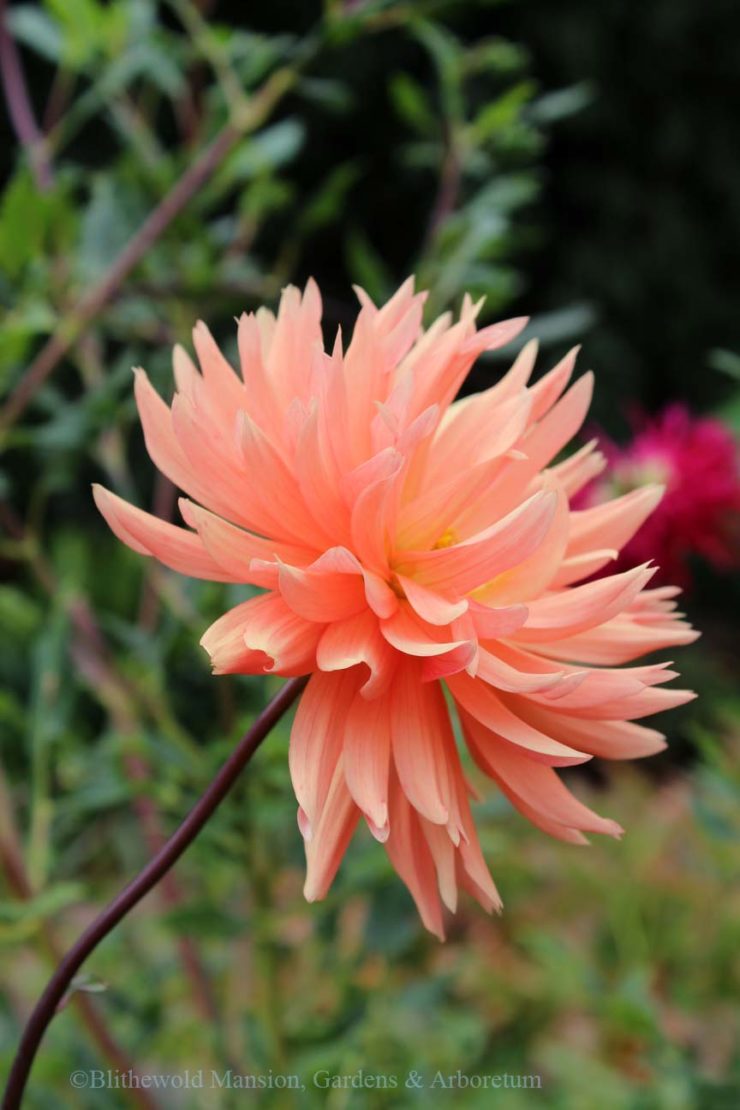 October in the garden is a glorious last hurrah. As I write this, the sun is shining outside and the breeze is blowing in through the Potting Shed door. It is a beautiful day. We've been making plans; next year's garden already in our minds before this year's comes to a close. This is the life of a horticulturist. Always looking to the next year and how we will make the garden more interesting, more engaging for all of you.
One of the best ways for us to recharge our creative batteries is to visit other gardens. This gives us an opportunity to see a different perspective, another artistic expression. It was a difficult year to get out and see new places with the pandemic restrictions; however, we are lucky to have garden volunteers who welcomed us to their own gardens at this time. Below are some pictures of our recent visit to garden volunteer Sally Johnson's garden. I appreciated the soft lushness of her gardens and the number of native plants she lovingly cares for in this space.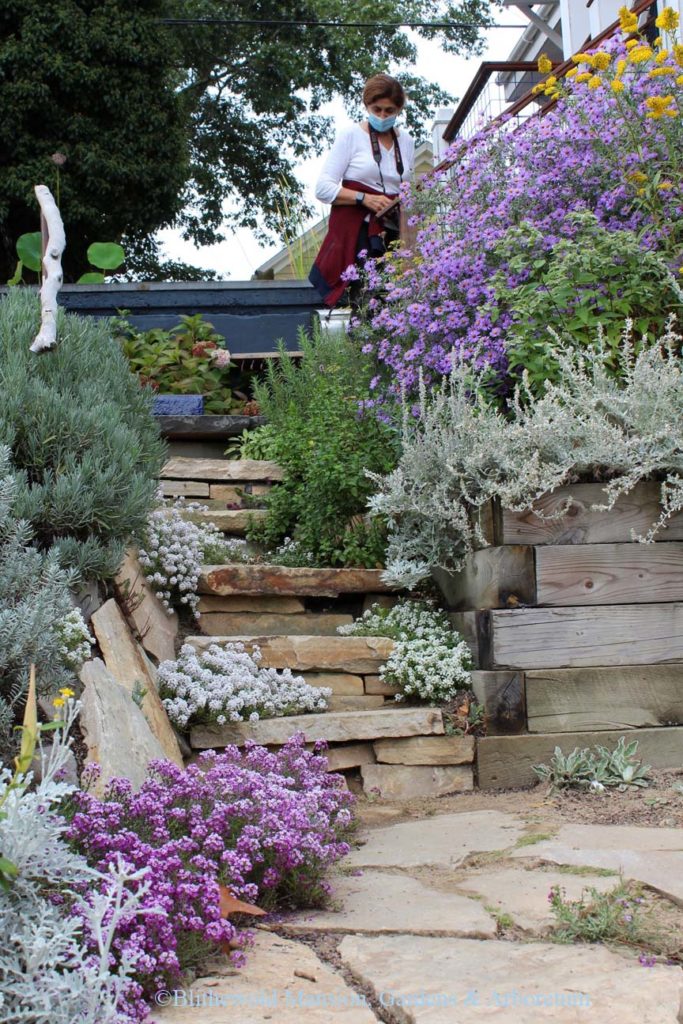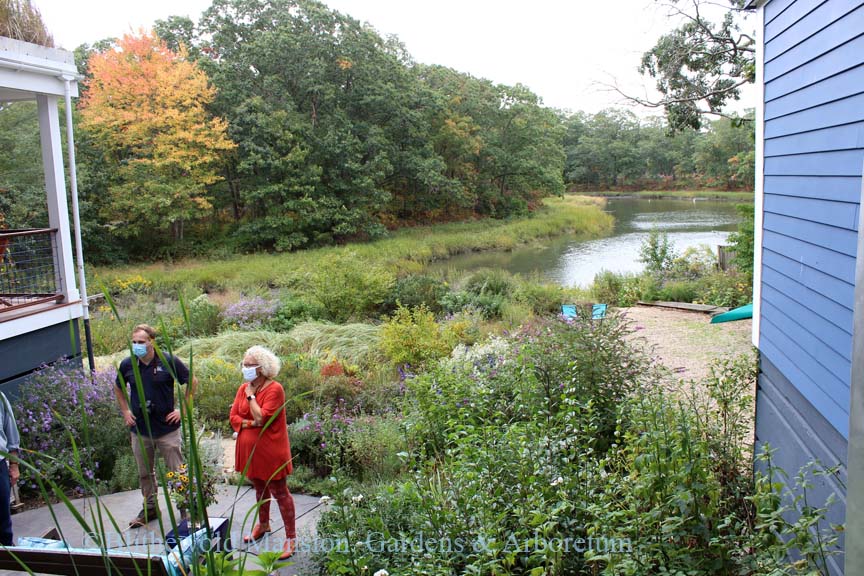 The gardens at Blithewold are full of blooms in October. The dahlias adore the cooler temperatures and are now full of flowers. The asters have sprung into bloom and the bees are thrilled. With no sign of frost in the foreseeable future, we are looking forward to enjoying the gardens for a few more weeks until we have to take them down and plant our many spring bulbs.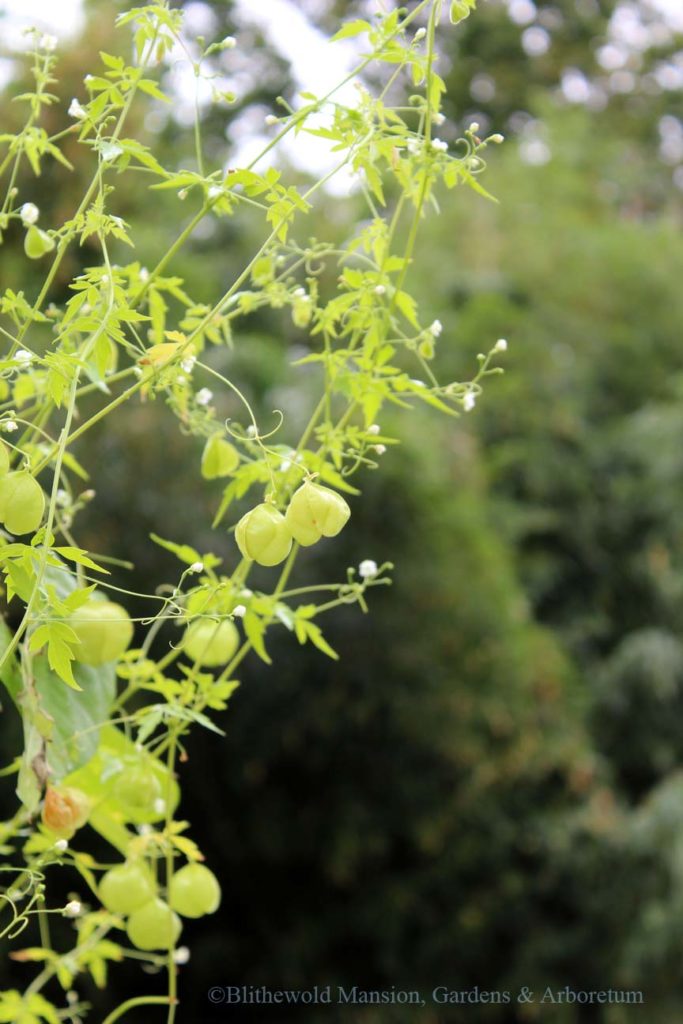 Until that time, I will relish in the play of fall-tinged foliage and rich salmon flowers this time of year. Nasturtium 'Gleam Salmon' outside the Pump House is loving the cooler days and nights and is rewarding us with a flurry of flowers. The peony foliage in the Cutting Garden is turning rich hues of green and purple. In the Herb Garden, the dark stems of Basil 'Sweet Thai' and the almost black foliage of 'Amethyst Improved' are a stunning complement to one another.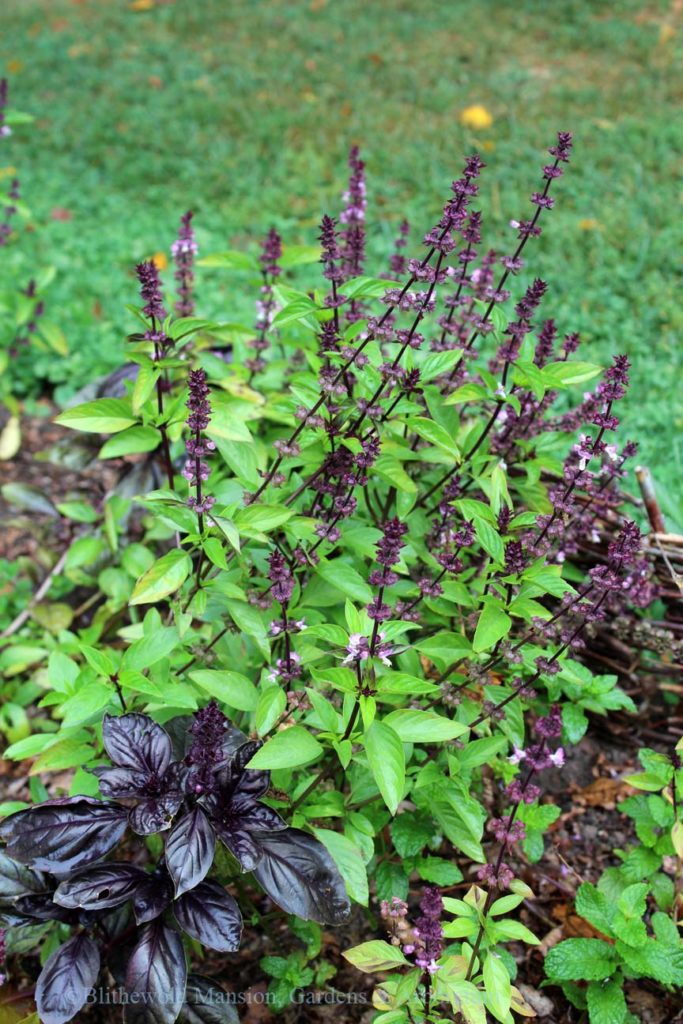 What are your favorite fall flowers? Are you missing blooms in autumn? Come to Blithewold to find inspiration and make a list of new plants to add next year for an extended season of color! Happy fall!