Thursday, March 20, 2014
|
|
cutting back perennials
,
greenhouse
,
How, When, What-we-do
,
Liriope muscari
,
Moongate bed
,
sensory stimulation
,
Spring
,
spring clean-up
,
spring equinox
,
vole damage
,
volunteers
,
weather
,
wildlife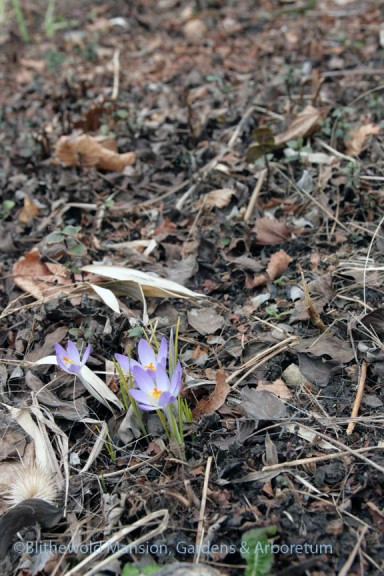 According to the calendar — and the redwing blackbirds — the pendulum between winter and summer has finally swung into spring. Huzzah! (Never mind next week's forecast.) To celebrate, we did some extremely gratifying spring cleaning, starting with tidying under the benches of the propagation house (kind of like going through the closets at home – there were treasures and horrors…), and making the frame and windows sparkle.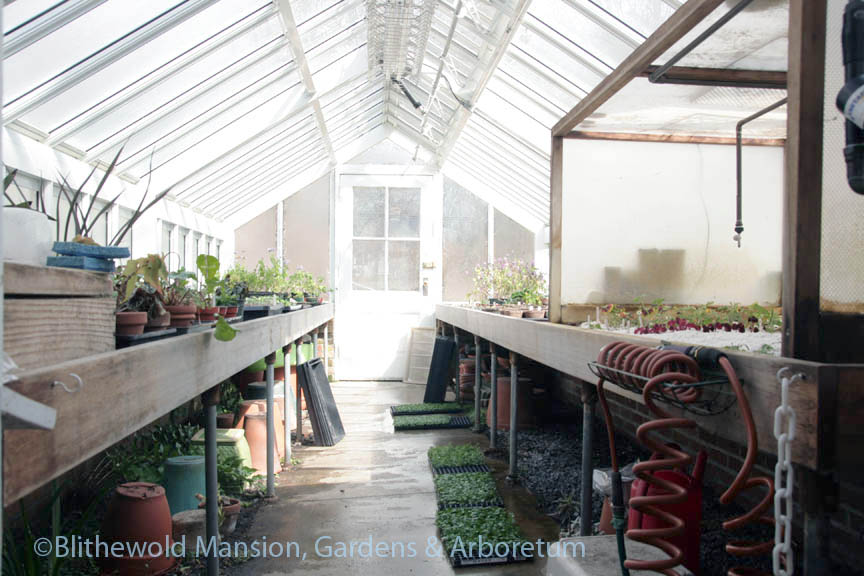 And since it has also officially become impossible not to scratch the itch to get into the gardens, we started clearing winter's mess from there too. Yesterday, some of the Rockettes and I cut back the Pollinator Garden with the sun warm on our backs (funny how temperatures in the 30s and 40s feel balmy now if the wind isn't blowing), and dumped 4 cartloads of no-longer-winter-interesting seedheads and stems on the compost. And today, Gail, Betsy, a few hardy Florabundas, and I worked in the morning fog and damp to cut back epimedium, liriope and sedge (Carex morrowii 'Ice Dance')  in the Moongate bed, making way for their spring flush and revealing some of the spring tinies we have planted in there. I think I speak for all of us when I say it feels so good (in a slightly painful sort of way) to stretch our gardening muscles again.
We have been so anxious to see what survived winter and just how much was damaged/destroyed by voles and it looks like we'll be forced to forfeit liriope's evergreen display in coming winters — it offers way too much cover for the critters. As for winter kill, we can't be sure yet about certain marginally hardy perennials like Salvia guaranitica — that one is always late to emerge. But the Euphorbia x martinii 'Ascot Rainbow' has never looked worse. Might be a good thing we took some cuttings last fall.)
Have you started spring cleaning yet? Inside and/or out? Can you tell yet if you lost anything precious to winter?