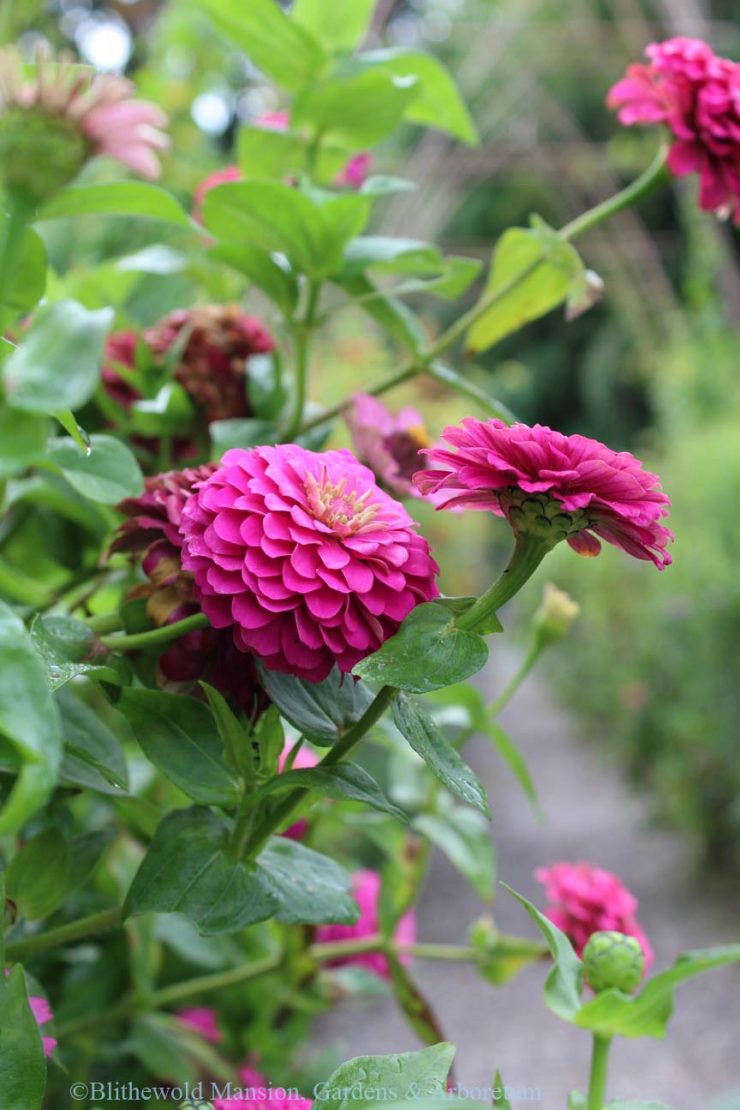 Though summer is beginning to fade, the gardens are bigger and better than ever. The moderate September temperatures bring the best blooms into flower. It is still summer here and the flowers have not forgotten. As if with one more hurrah, the gardens explode with color and height and sheer drama – exceeding our expectations.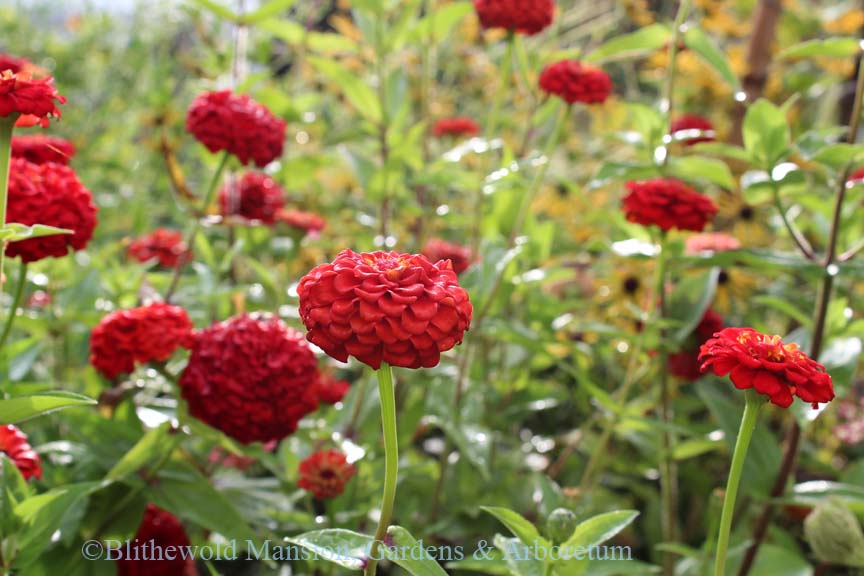 In the Cutting Garden, zinnias are blooming their beautiful heads off – it is such a treat! These stalwart annual favorites come in a seeming kaleidoscope of colors and range from dainty to over-sized. There is a zinnia for everyone. The Oklahoma series is always a favorite because it is not too tall of a plant (about 3′) or too big of a bloom (2-3″). Zinnias are adored by pollinators, as well, making them even more of a must-have in the Cutting Garden.
The cup and saucer vine (Cobea scandens), black-eyed susan vine and white cypress vine are twining and twirling their way up the arches above the pathway. I love this walkway, but it is a special treat in late summer and early autumn when the vines enshroud the path in beautiful blooms practically falling from the sky.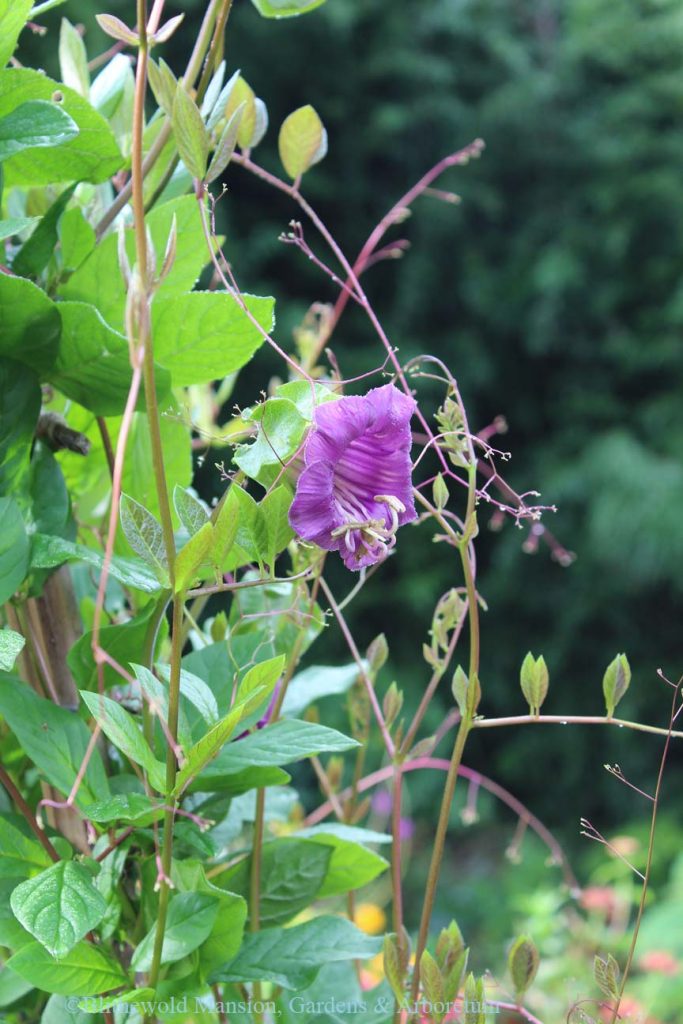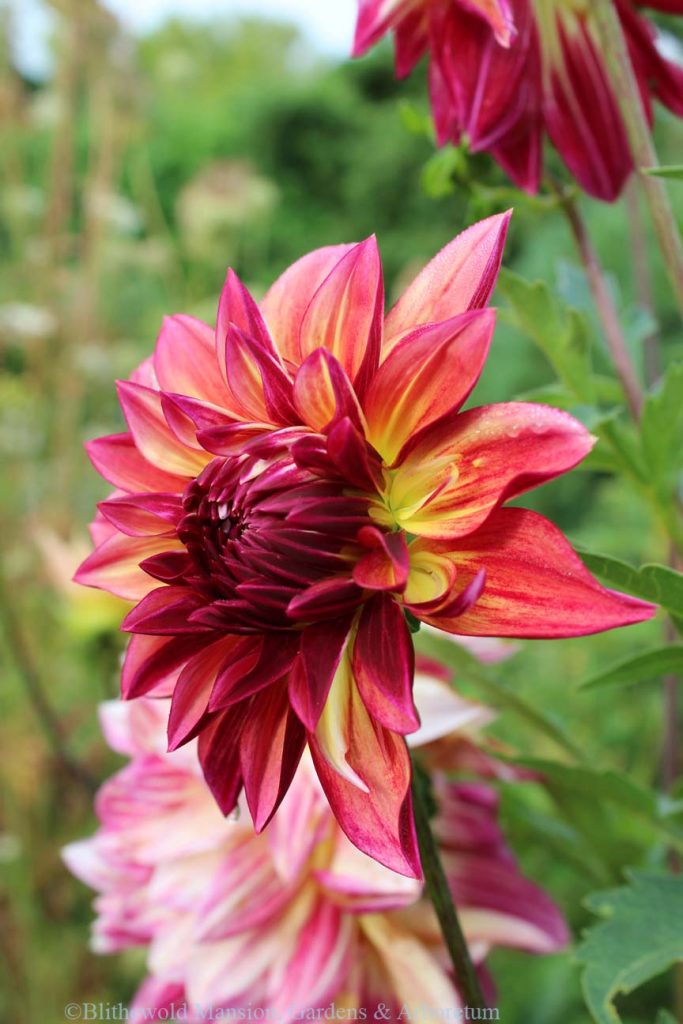 Beneath these towering vines, many annual and tender perennial flowers bloom. The dahlias in particular are glorious. They bloom in July and August, but September and October are their months to really shine. The dahlia pictured above is blooming in the Idea Garden near the greenhouse. Each bloom has a slightly different blend of deep magenta-red, pale yellow, and white.
In the Rose Garden, we chose deep pinks and garnet colored dahlias to punctuate the late season garden.
Dahlia 'NTAC Eliza'

Dahlia 'Jitterbug'
Though summer might feel as though it is over, it is far from ending here at Blithewold. When you need a taste of summer beauty in September, stop by to take in all the blooms.